I want to thank everyone who expressed concern for our safety during Hurricane Ian. Just like Hurricane Charley in 2004, this was a category 4 hurricane that was predicted to hit the Tampa Bay area but changed course and hit Southwest Florida. This storm was far bigger in size, though, than Charlie. one graphic I saw put Charlie inside the eye of Ian.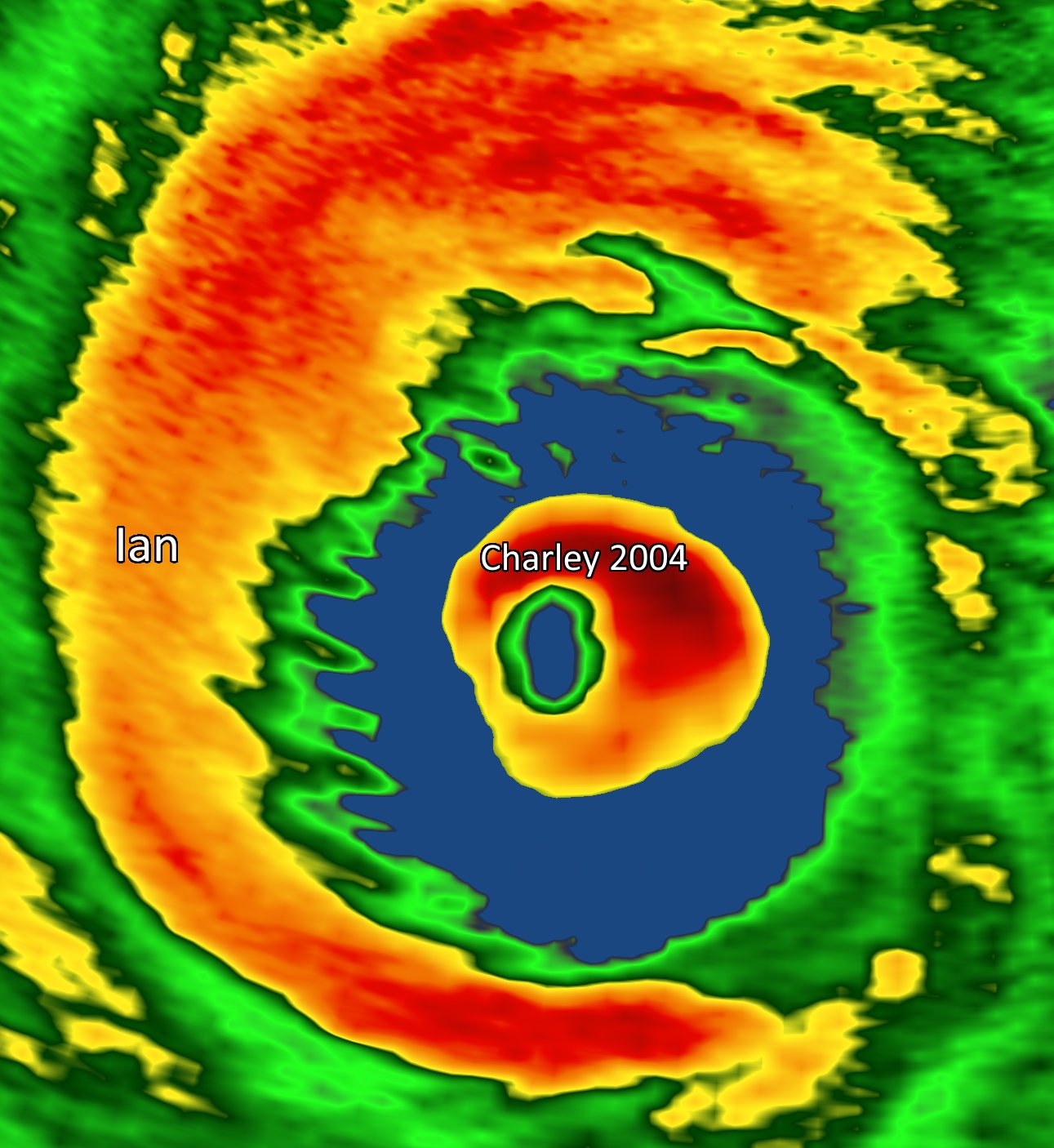 The storm is so big that it is still quite windy here almost 22 hours after the storm made landfall. It is looking like the damage caused by this storm could be among the worst in history. I have not heard of any loss of life and I hope that is the case. I also hope the people impacted can get back to normal life as quickly as possible.
Here we had little damage in our area. The power is out at my work so I am home today. I saw the governor say that 150,000 are without power in my county, Pinellas. I don't know if that is people or homes. It is a drop in the bucket compared to Southwest Florida. I joke that I have been dodging bullets for 34 years but this area has been spared for much longer than that.
I mentioned before about the Indian legend that says there is something here that repels hurricanes. The last time a hurricane made landfall in our county was in 1921. That one hit Tarpon Springs at the far northwest corner. None have ever hit, as far as I know, the peninsula part of the county where I live.
I went outside this morning to see if there was any damage and found only fallen tree branches.
Our cats made it through the storm well Nobody was nervous the entire time.
On a bright note, the sun just came out.